It was 3:30 in the afternoon on a Friday in early June, when a tan pickup truck rolled into the parking lot of the Friendship Court Apartments. The truck belonged to Cultivate Charlottesville, a local non-profit that operates an urban farm program called the Urban Agriculture Collective. Inside the truck's bed were neatly stacked bins of fresh produce. Within minutes, UAC staff members began coordinating with apartment staff to set up tables and unload the bins.
UAC has been operating its urban farm and Market Day distributions, for over 12 years, but this year was unlike any other. Less than three months after Virginia's Executive Order 51, declaring a State of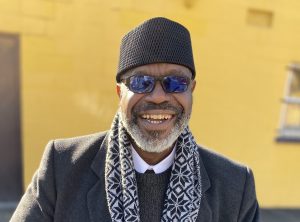 Emergency in response to COVID-19, UAC was scrambling to harvest enough produce to meet an anticipated increase in demand for food.
By 4:00pm, with COVID safety protocols in place, residents began filing past the two stations to pick up pre-packed bags of fresh free produce. An hour later, it was clear that the first Market Day of the season had gone off without a hitch, thanks in part, to a partnership with Loaves and Fishes. This partnership, forged in the fire of a global pandemic, allowed UAC to supplement their early season harvest with bags of spinach, a bushel of sweet potatoes, and a large cache of carrots, all sourced from Loaves and Fishes.
In the following weeks, as UAC waited for their late Spring crops to reach maximum harvest yields, they were able to continue to supply Charlottesville families with fresh produce, with help from Loaves and Fishes.
"It's comforting to know that we have community partners, like Loaves and Fishes, who'll be there when we need them to help us carry out our mission of growing and sharing healthy food." --UAC Program Director, Richard Morris
 Cultivate Charlottesville engages youth and community in building an equitable, sustainable food system through garden-based experiential learning, growing and sharing healthy food, amplifying community leaders, and advocating for food justice.